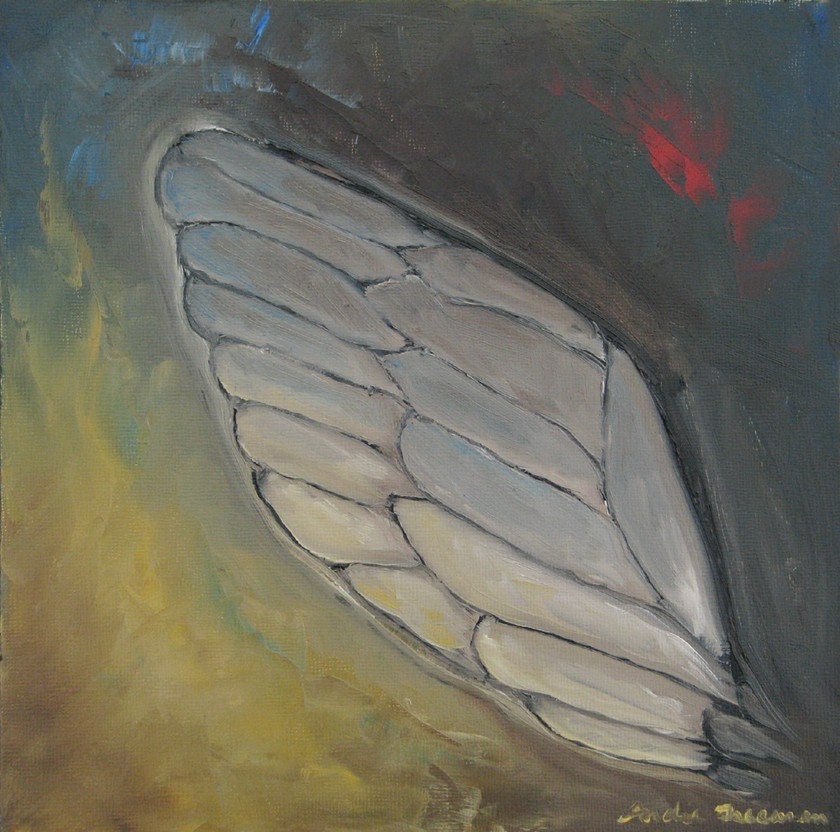 Big Kahuna Sale! My son found a dragonfly wing this summer and we have had it kicking around for a couple of months. It is so beautiful... a piece of art in itself. So, I painted it. I plan to create several paintings celebrating this special, delicate treasure.
Highest quality oil painting signed by the artist
8 x 8 x .5 deep
Canvas panel with wood box sides
Sides are painted black for frame free ...
Click Here to Visit My Etsy Shop!